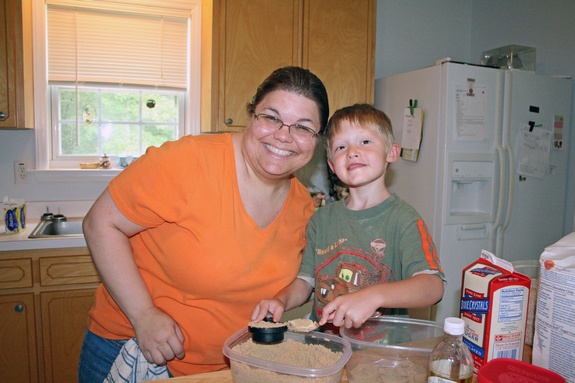 Joshua loves to bake cookies with Aunt Dawn

Uncle Jonathan helps Joshua pick out a book

Things We Enjoy

Dawn loves to cross stitch and she's excited about teaching our child how much fun it is! There's no doubt she and our child will work together on a special piece someday. Dawn also likes to bake cookies and looks forward to having a young assistant to help mix the batter and lick the spoons!

Jonathan enjoys astronomy and will be thrilled to introduce our child to the wonders of the night sky. The joy of sharing that first glimpse of Saturn's rings through a telescope with our child is something he can hardly wait for! We are both active in our church, which is like our extended family. We can imagine teaching our child in Sunday School or seeing him or her singing in the children's choir with the other kids. Every day will be a fun, new adventure with our child!


We love reading and want to share with our child the wonderful stories that influenced us growing up. We can't wait to see our child's eyes light up while reading about Charlie's adventures in the Chocolate Factory. We'll also love to share giggles with our little one from reading Dr. Seuss!